7x free online courses for during the Coronavirus
By now most of us are wondering how we'll be spending the coming weeks and months at home. After another week of Netflix the question arises what to do during the Coronavirus. Besides other ways to be entertained and distracted, this period offers a unique opportunity. Namely to learn more about a subject you've always been interested in. But perhaps didn't have the time for.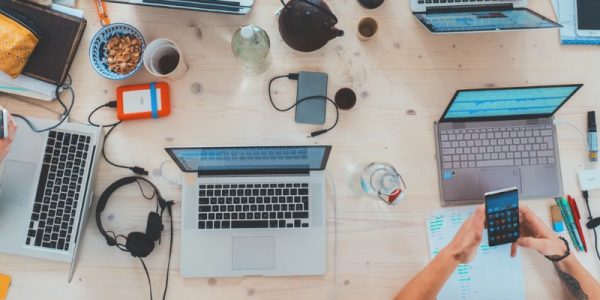 A diversity of free courses
From datascience to SEO and online marketing, you name it. For each of these you can find a free course these days. In part thanks to the generous offers by different companies to give unlimited access in this difficult period. Even literature studies, science and personal development are part of the curriculum. Any idea about what you would want to learn yet?
MOZ SEO training
Anybody who has ever read anything about SEO, knowns that MOZ is the authority in the field and has proven this time and time again over the years. This is one of the sites where you can temporarily follow free online courses. Start today with learning about how to analyse your website and to get found even better in Google.
Study at university
At Freecode camp they've compiled a list of no less than 450 online courses with some of the best universities in the United States. Raning from, among others, Princeton to Yale and Columbia you can pick and choose from a variety of courses.
Blogging for business
Always wanted to know how to grow your blog more? How to convert visitors to newsletter subscribers and other types of conversion? How to creatively come up with new ideas? During Blogging for business by Ahrefs you'll discover all about it. An handy online course in how to become a better blogger!
Learn everything about web analytics
In order to understand what your visitors do on your website, you need data. Many websites use Google Analytics to capture this. A free tool with endless opportunities to get into the heads of your users. Learn all about user journeys they make and how to optimize these during the Google Analytics Academy.
From WordPress to social media
Also Hubspot has a wide range of courses available. This handy CRM tool obviously benefits from you being an expert in optimizing your website and acquiring leads. To help you become this, they provide free courses in everything from building websites to doing online marketing and executing growth strategies. Wether it's on Instagram or on your own website. Enjoy!
This is how you get found in Google
At Yoast they're definitely up-to-date on all the ins and outs of SEO. Thanks to the succesfull Wordprss plugin this company has quickly grown in the field and today their offering includes online training. In basically everything you could need to be succesful at SEO. Following the outbreak of the Coronavirus, they've decided to offer their All-around SEO training for free! With tips that you can apply straight away and insights to beat the competition.
From marketing playbooks to master classes
Also Digitalmarketer gave free access to their training and playbook suite temporarily, during March. An amazing wealth of checklists, whitepapers and instructions on how to optimize your marketing activities. From becoming a better copywriter to optimizing your LinkedIn profile. You name it!
Post inspired by: http://www.scottcowley.com/blog/free-digital-marketing-training-for-students
Know of any other interesting sources with free online courses or resources during these challenging times? Let me know in the comments!